2017-2018 Board
President
Susan Rabinowitz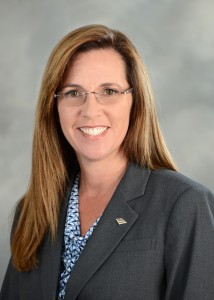 Susan is a Credit Risk Executive for Bank of America covering the Florida market with over 26 years experience in the financial services industry. Susan has been on the Literacy Coalition Board since 2009 serving in various capacities including Parliamentarian, Treasurer, Vice President and currently serving as President. She has been in the South Florida area for over 36 years and currently lives in Wellington where she raises her 4 children with her husband Paul.
Vice Presidents
Kathy Metzger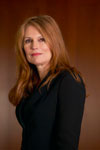 Kathy is Vice President and Corporate Counsel of Florida Crystals Corporation (FCC). FCC along with its partner, Sugar Cane Growers Cooperative, own the world's largest cane sugar producer with refineries in the United States, Canada, Mexico, England and Portugal. Kathy has been practicing law in Florida for more than 29 years and her practice focus is international and domestic commercial transactions, intellectual property, customs and trade. She has a Master's Degree in History from Florida Atlantic University and a Juris Doctorate from Rutgers University, where she was an associate editor of the law review. Kathy and her husband, John, have three children and reside in West Palm Beach. She has been a member of the Literacy Coalition board since 2007.
Tom Streit

Tom is a retired shareholder of Akerman LLP. He is Board Certified by The Florida Bar in Real Estate, with more than 27 years in practice. With most of his experience focused in commercial real estate lending, he has represented a number of the nation's largest banks in the closing of hundreds of multi-million dollar loans, including acquisition and development, construction, home builder, and syndicated loans. He was the 2013 co-chair of the Great Grown-Up Spelling Bee Committee. He has been a member of the Literacy Coalition board since 2011.
Secretary
Lynn Kalber

Lynn worked as an editor and writer for print and digital journalism for more than 35 years in regional publications, including The Palm Beach Post and the Fort Lauderdale Sun-Sentinel. She planned and oversaw The Post's newsroom finances for 20 years. She chaired the Communications and the Read Together committees, and has worked on the Spelling Bee and Literary Luncheon committees. Lynn and her husband, Scott Eyman, live in West Palm Beach. She has been a member of the Literacy Coalition board since 2009.
Treasurer
Sheryl Simon

Sheryl Simon is the Senior Lender for TD Bank's Commercial Lending Community Banking team based out of West Palm Beach, FL. Ms. Simon joined TD Bank in 2007 as a Vice President and Commercial Loan Officer in Manhattan, NY. She has 15 years of experience in the financial services industry and has worked at Wachovia, MBNA, Charles Schwab, and for the past nine years Sheryl has worked on the Commercial Lending team at TD Bank. Ms. Simon is a member of the Palm Beach Chamber of Commerce, Delray Beach Chamber of Commerce and the Palm Beach County Business Development Board. Sheryl participated in the 2014 class of Leadership Palm Beach hosted by the Chamber of Commerce and supports of the strategic planning efforts of the South Florida Science Center & Aquarium and Peggy Adams Animal Rescue League. Ms. Simon earned bachelor's degrees in both Finance and Political Science at the University of Florida in Gainesville, where she distinguished herself as a National Merit Scholar and Honors graduate.
Member at Large
Bernadette O'Grady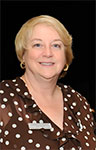 Bernadette is the Director of Programming and Media Convergence for WPTV 5. She has been a member of the Literacy Coalition board since 2000. Bernadette served as the Vice President of the Coalition's board of directors from 2006-2008 and as President from 2008-2010. She has served on the Executive Committee, Great Grown-Up Spelling Bee Committee and was the Love of Literacy Luncheon Co-Chair from 2011-2014. She is also a member of the Communications Committee.
Parliamentarian
Laurie L. Gildan *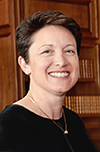 Laurie is an attorney who lives in North Palm Beach with her husband Phillip. Both Laurie and Phil are shareholders with Greenberg Traurig. She has two sons, Tyler and Jacob. Laurie has a Bachelor of Science degree from the Wharton School of the University of Pennsylvania. Her J.D. is from Harvard Law School. Laurie served as the President of the Coalition's board of directors from 2004 – 2006 and was the Chair of the Building Committee for the Blume Literacy Center. She has been Chair of the Strategic Planning Committee and has served on the Read Together Palm Beach County Committee.
Immediate Past President
Lisa Koza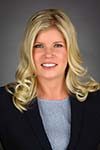 Lisa Koza is a Senior Vice President and Senior Commercial Banking Relationship Manager with Northern Trust. She has over 21 years experience of commercial and private banking experience. Her responsibilities include the development and cultivation of credit and banking relationships with high net worth individuals, families and businesses throughout Palm Beach County.
Lisa is an active member of the community; she serves on the Executive and Finance Committees for the Literacy Coalition of Palm Beach County, the Advisory Council for the Quantum House, and serves on a committee for Healthy Mothers/Healthy Babies. She has also served as an Advisory Committee Member of the Young Leaders Circle for United Way of Palm Beach County, and is an Alumni of the 2011 Leadership Palm Beach County class. She lives in Jupiter with her husband and their son.
DIRECTORS
Aurora Arthay
Palm Beach County Library System
Dr. Regine Bataille
Gentle Medicine Associates
Matthew Criscuolo
Cozen O'Connor
Maggie Dickenson *
U.S. Bank
David Fleisher
Lynn University
Debra Ghostine
Community Volunteer
Joe M. Grant
Marshall Socarras Grant, P.L.
Len Gray
Community Volunteer
Sharon Hill
Community Volunteer
Alma Horne
MLK, Jr. Coordinating Committee
Julia Jennison
Lewis, Longman & Walker, P.A.
Lawrence Katz
Wells Fargo
Bradley Kitchens
NCCI
Dean Lavallee
Park Avenue BBQ & Grille
Kimberly Lea
Keiser University
Andrew Loewenstein Akerman, LLP
Ken Montgomery
Barnabas Consulting Group, Inc.
Ginny R. Neal
Merrill Lynch Private Bank
F.J. "Harvey" Oaxaca
School District of Palm Beach County
Bernadette O'Grady *
WPTV NewsChannel 5
Jeff Piliero
Wells Fargo
Carol Rose
The Palm Beach Post
Lourdes Sanchez
Om Yoga & Wellness Studios
Kathleen Slattery
NextEra Energy
Kenneth G. Spillias *
Founding Board Member
Kelly Starling
AT&T
Matthew Turko
Haile Shaw & Pfaffenberger, P.A.
Nancy Vera
Community Volunteer
Joan Williams
Searcy Denney Scarola Barnhart & Shipley, P.A.
Helena Zacharis
Palm Beach State
* Past President
Founding President
Gale G. Howden
CHIEF EXECUTIVE OFFICER
Kristin Calder